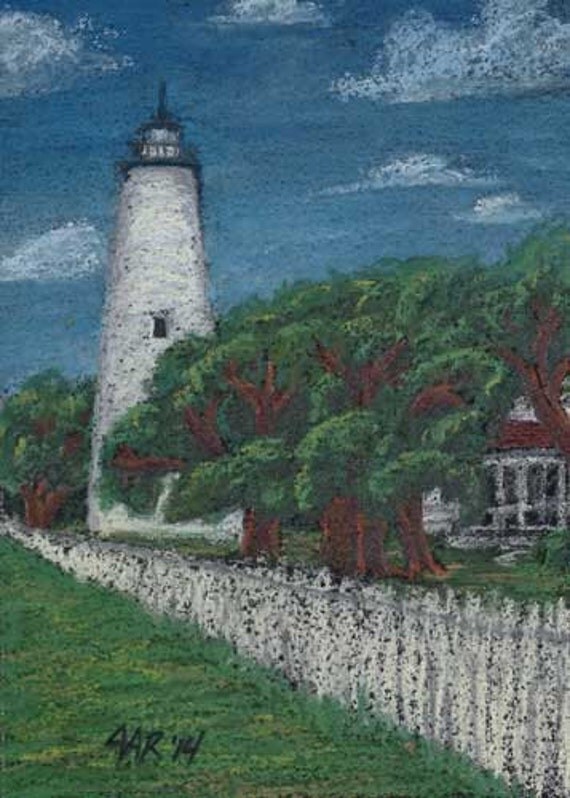 I recently completed a custom order for an Etsy customer - a pastel painting of Ocracoake Light.
She left me some very nice feedback, and it made my day. This is what she said.
Even more beautiful in person! Thank you so much, it was WELL received.
I'm always relieved when someone likes their painting. It's why I do it - spread a little happiness.